Here is something cool for all you smith fans. I went to my band leaders house today to record some duo tracks and made him show me his Smiths. Boy was i surprised. He had told me about them but I had no idea. A little background. He is mainly a guitar player now but used to play and teach a lot in the 80's... and he sure has some history on his hands. Both of these basses are in pristine condition and were just sitting in the cases. I think he said he hasn't played either of them more than a couple times in the last 5 years.
First up was his 4 banger.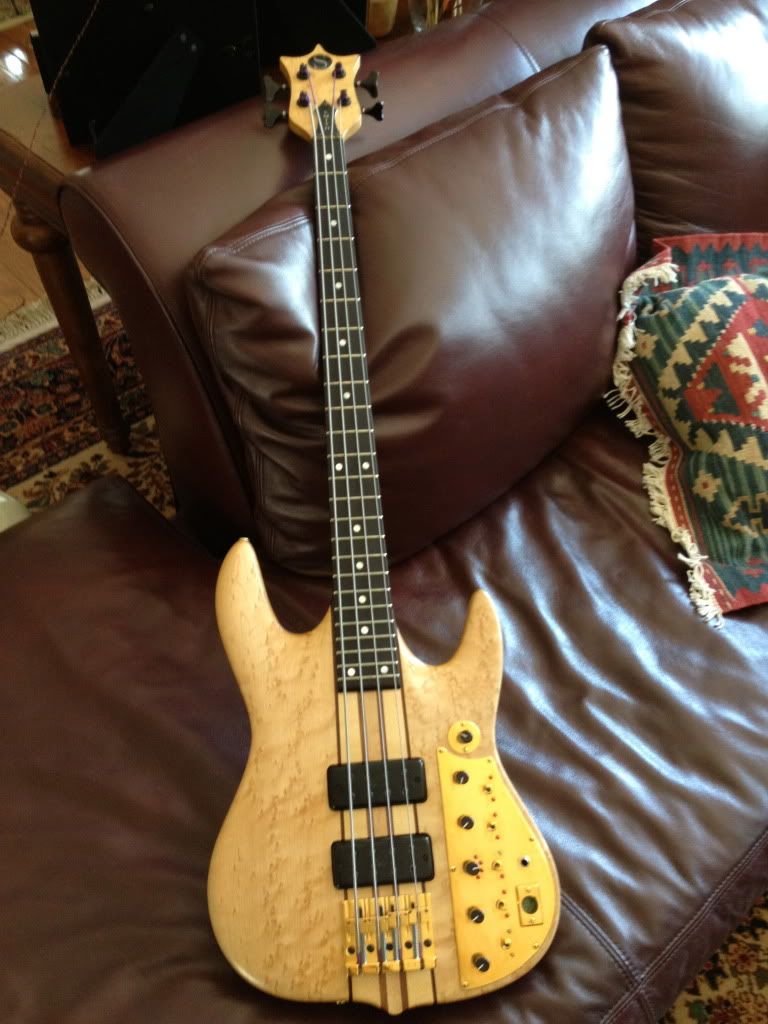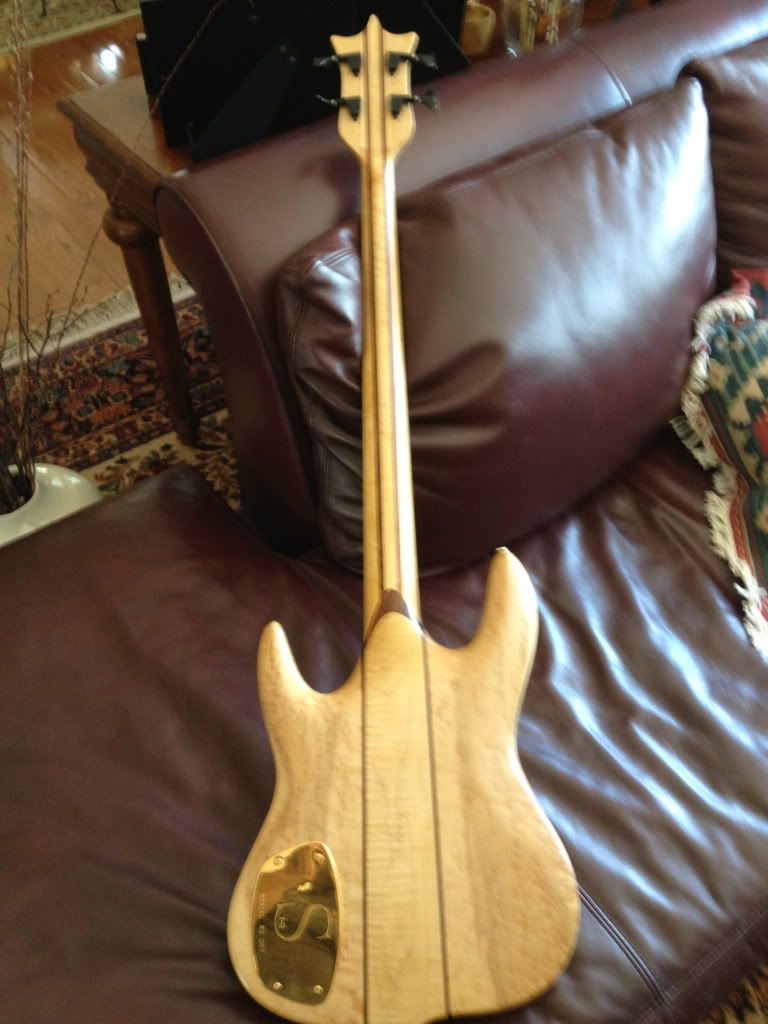 As you can see in the pics this one is pretty unique. It looks like it is Ken Smith #67 according to the backplate. Unique Filter preamp. I didn't get to plug it in and play but I am sure this thing sounds amazing. Solid Birdseye Maple wings, all 24k gold hardware. It was pretty heavy. But this thing felt great and played great. Wish I had better pics but only had my cell phone and that gold makes taking pictures harder.
Then there was this one... which is the one I was most excited to check out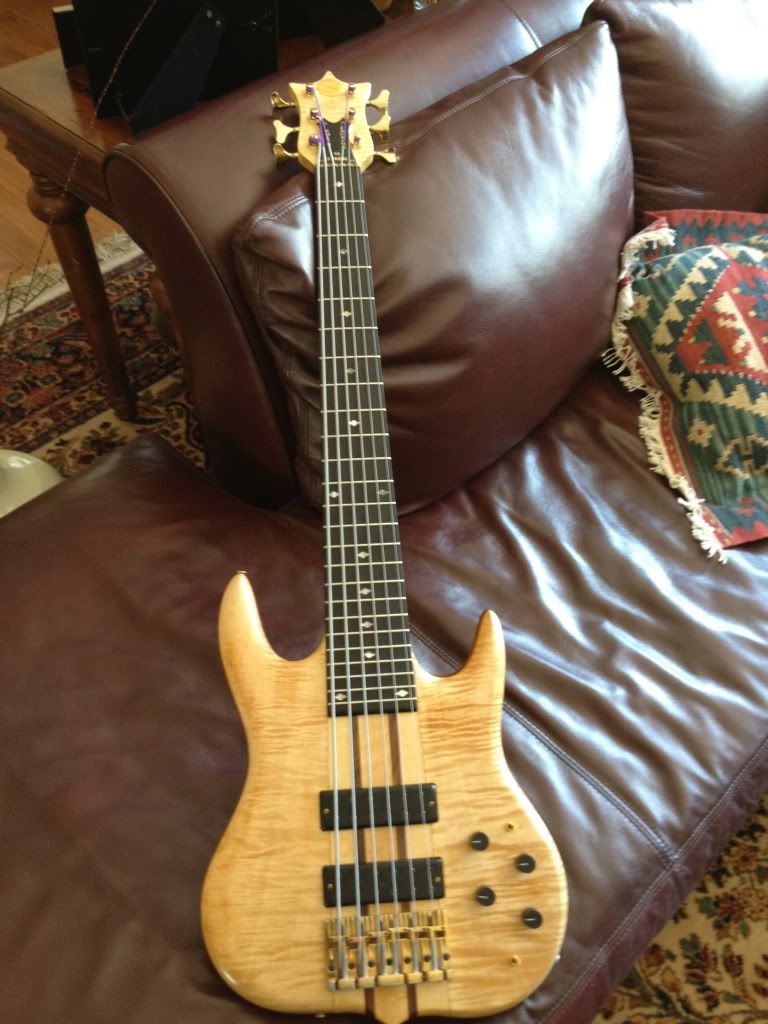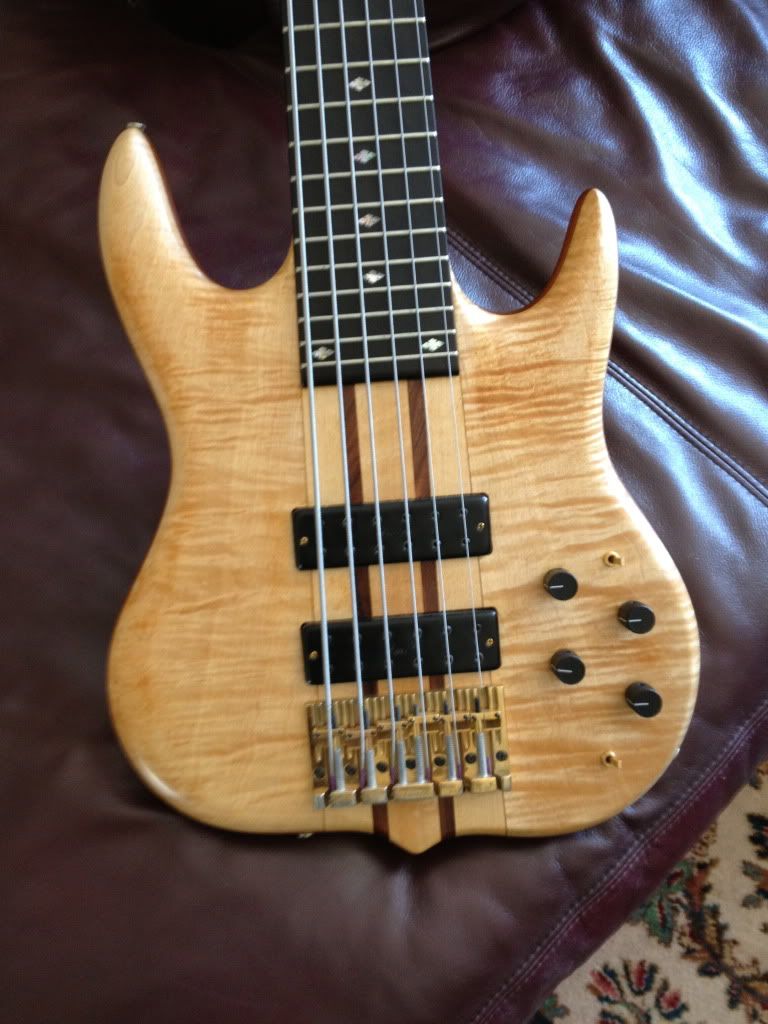 Thats right. Its a Smith/Jackson 6 string. According to Peter this is #5 of the Smith/Jacksons made and was a NAMM show bass. Flame maple top and back. Mahogany core. Jazz bass string spacing. 24k gold hardware. Sweet inlays. 2 band pre (bass and treble) and coil switches for the pickups. This thing is a beast. Once again, didn't plug it in. I was lost on this thing. I mainly play 5's and between the string spacing, huge neck and top string begin tuned to a B... I couldn't play much of anything hahaha. But Peter played it and sounded great. Fun fact. According to Peter, John Pattitucci actually had dibs on this bass but Peter had the money before John did and sorta...ahem... bought it before John. And as we all know, John ended up with I believe #6 which had the walnut top.
Anyways, hope you enjoy the bass porn. And actually, Peter was thinking of potentially selling one or both of these basses. So if anybody here has a general idea of what the resale on either of these would be please contact me so I can give him a quote. He and I both have honestly no idea since they are so rare and I know almost nothing about older Smiths value. maybe Ken can chime in here and let me know his thoughts. Thanks!!!